The Xiong group welcome motivated postdoc researchers, graduate and undergraduate students to join the group.
Students can learn knowledge and skills of basic and advanced spectroscopy, including two dimensional infrared (2D IR) spectroscopy, sum frequency generation spectroscopy and photoelectron spectroscopy. Additional techniques the students can learn include ultrafast optics, pulse shaping, high vacuum techniques and high harmonic generation. Students will also use programing software such as Matlab and Labview.
Please contact Dr. Xiong (w2xiong@ucsd.edu) for further information.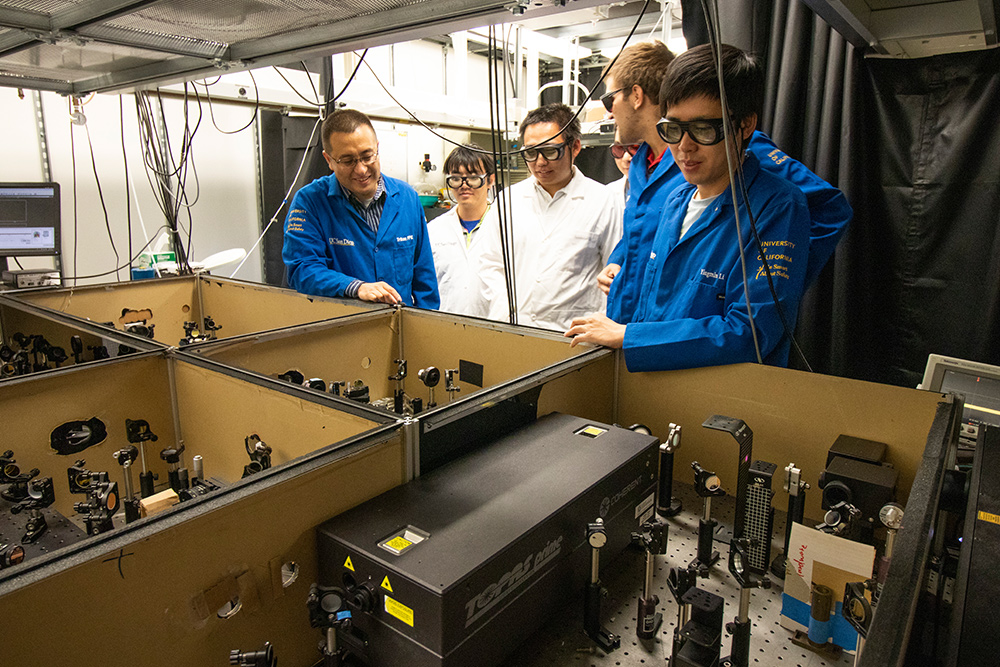 The Xiong Group is located at:
Pacific Hall B114
UC San Diego
La Jolla, CA 92093